It's Your 50th Christmas, Charlie Brown!
I have recently received a letter from Lee Mendelson (Lee Mendelson Film Productions, Inc) that I am very excited and humbled about sharing:
"We are pleased to let you know that we wish to re-use your voicing of Lucy from "The Charlie Brown and Snoopy Show ep. 10″ to be included in "It's Your 50th Christmas, Charlie Brown!"
I am excited and honored to be a part of the 50 Years-A Charlie Brown Christmas.
For the past 6 years since I had my lil peanut Emma, Brad Kesten (Charlie Brown from the series) and I have been doing comic conventions representing Charlie Brown and Lucy. It is always beyond a privilege to meet thousands and thousands of strangers who are so excited to talk to us and share their stories of appreciation from growing up with Charlie Brown. They say how they watched it as a child, and now share it with their kids and grandchildren. They bring cherished souvenirs for us to sign, and tell us it not only is a fond memory of their childhood but continue to love and share as an adult.
It never ceases to amaze me that I got the opportunity to be part of something so cherished and loved by all.
Note: As a child, Angela worked on many Lee Mendelson productions including Garfield and Friends, and is the longest running voice actor to play Lucy Van Pelt on the Saturday morning cartoon series "The Charlie Brown and Snoopy Show" (1983-1985).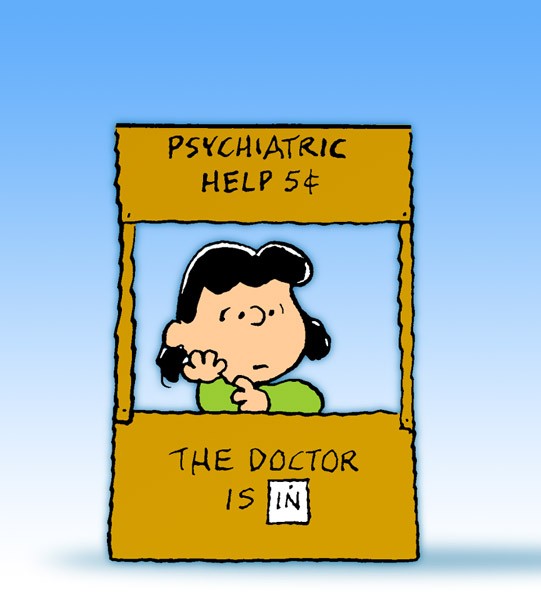 via ABC Press Release:
ABC ANNOUNCES KRISTEN BELL WILL HOST
"IT'S YOUR 50th CHRISTMAS, CHARLIE BROWN" SPECIAL, AIRING NOVEMBER 30
 This December Marks the 50th Anniversary of the Emmy- Winning Special,
"A Charlie Brown Christmas"
In celebration of the 50th anniversary of the beloved PEANUTS animated tale, "A Charlie Brown Christmas," Kristen Bell will host a special holiday retrospective, "It's Your 50th Christmas, Charlie Brown," MONDAY, NOVEMBER 30 (9:00–10:00 p.m., ET) on the ABC Television Network. The anniversary special will celebrate 50 years of the iconic classic that has brought joy and a television watching tradition at the holidays for generations of fans. With an unforgettable night featuring spectacular live performances of Vince Guaraldi's classics from acclaimed musical guests, the special will also feature Hollywood notables reminiscing about their most treasured "A Charlie Brown Christmas" moments.